Winner of Craft Cannabis Cup 2020 License# WA-CG-18-0392

Clean Green Certified®
We are the only food manufacturing company to be awarded the "Clean Green" Certification

We Support Local Farms
We support small locally owned family farms that use organic, regenerative & sustainable farming practices.

Rigorous QC Testing
We have quality control specialists that audit & check our processes, the same as medical device facilities.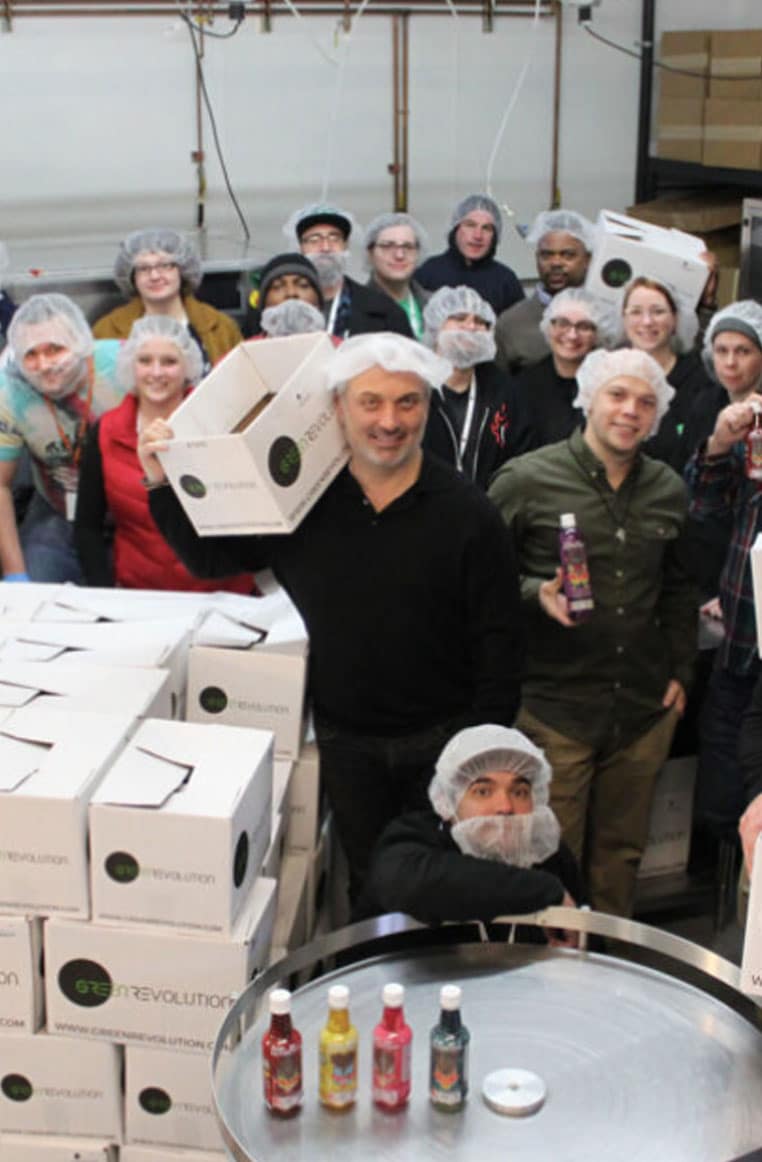 We produce real fruit edibles, tinctures, live resins, beverages, tablets, and more! Green Revolution has built a reputation for providing consistent, reliable experiences across applications. 
Our "Terpenes, Love, Cannabinoids" Standardized Profiles- FLY, ELEVATE, CHILL*, RELIEF*- are a reliable roadmap for consumers to achieve ideal effects and create deeply satisfying experiences. Read about our awards we have won.
Our mission is to provide people from all walks of life with the highest quality, innovative products and solutions to power their quest to live better, healthier, and more positive lives. – Leo Shlovsky, Co-Founder and CEO

#